Make Sure You Have a Solid Foundation for your PEO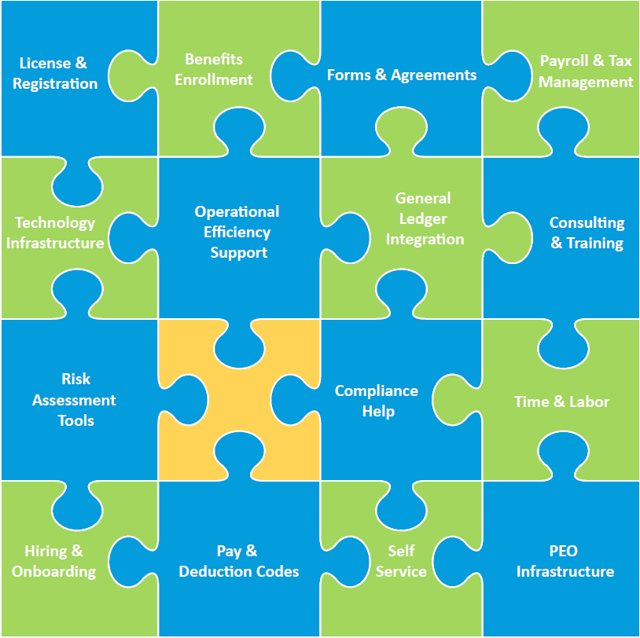 The foundation of your PEO is instrumental to your success! Do you have any missing pieces?

Starting a PEO? If so, do you have all the pieces in place?

Make sure you understand all the pieces of the puzzle before you open your PEO.
Want to learn more?

Scroll down and provide your contact information. We'll reach out and start a conversation.